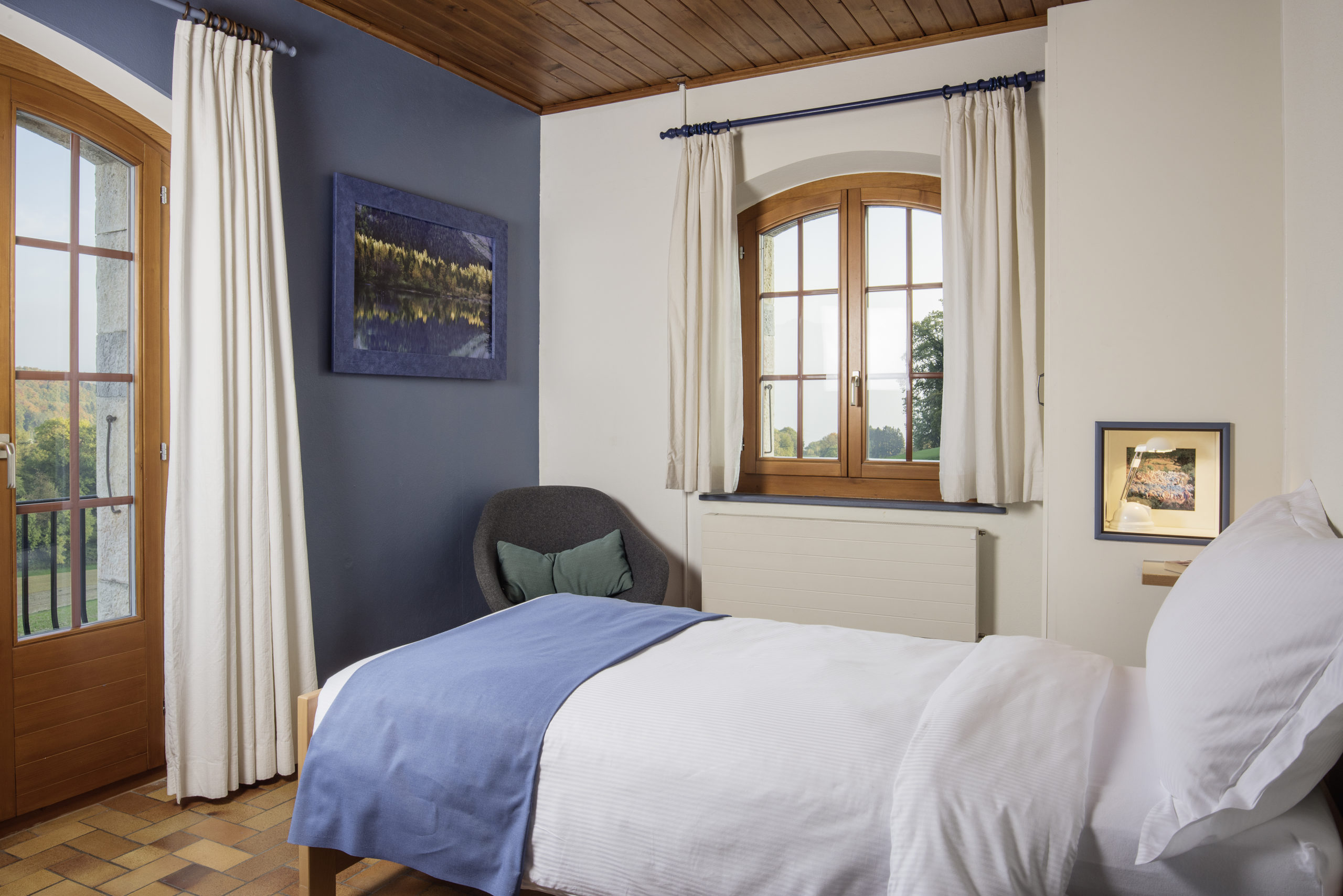 Single room
This room for 1 person with shower and toilet welcomes you for a relaxing stay.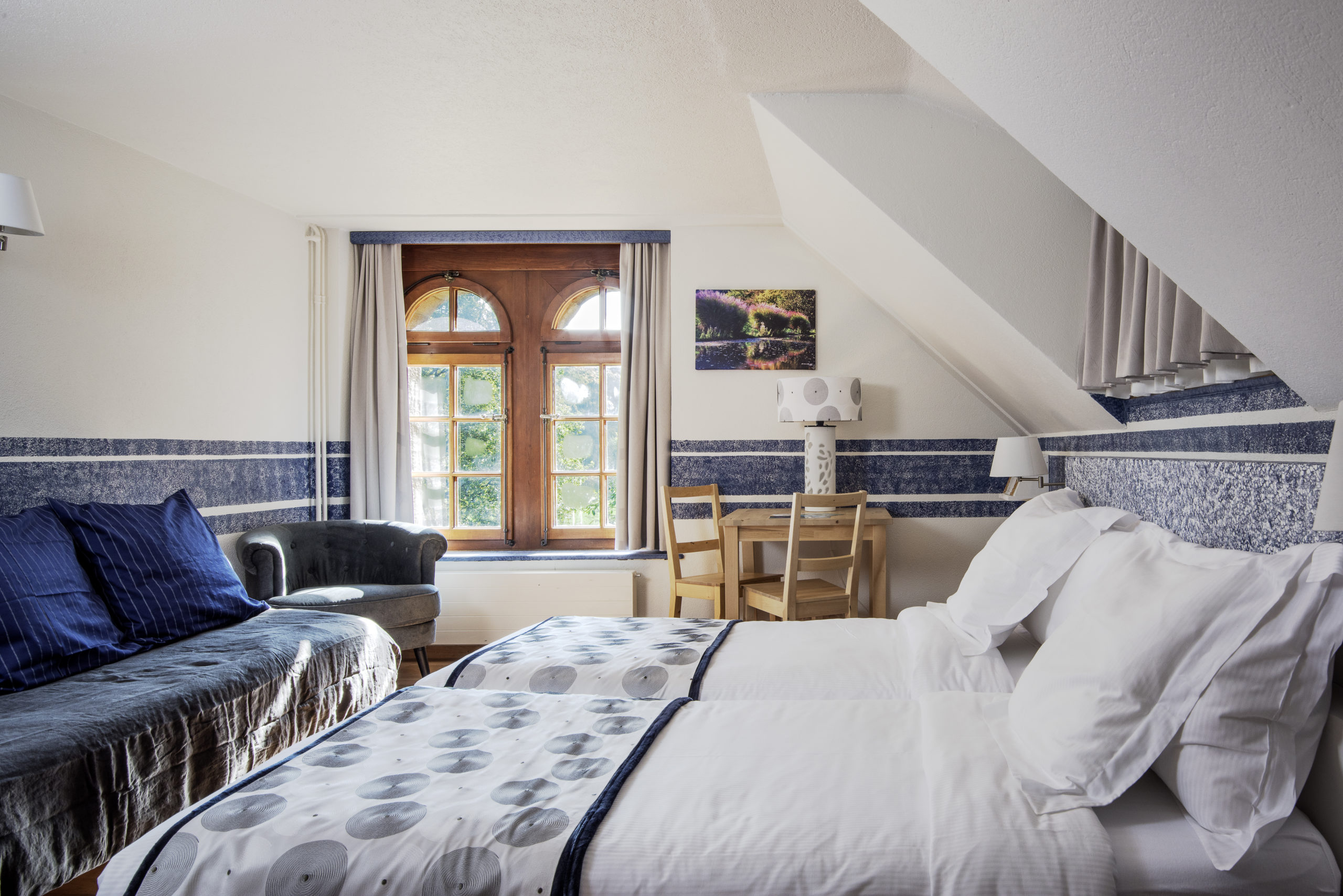 Double or triple room
This comfortable room for 2 people with en suite shower and toilet offers an open view.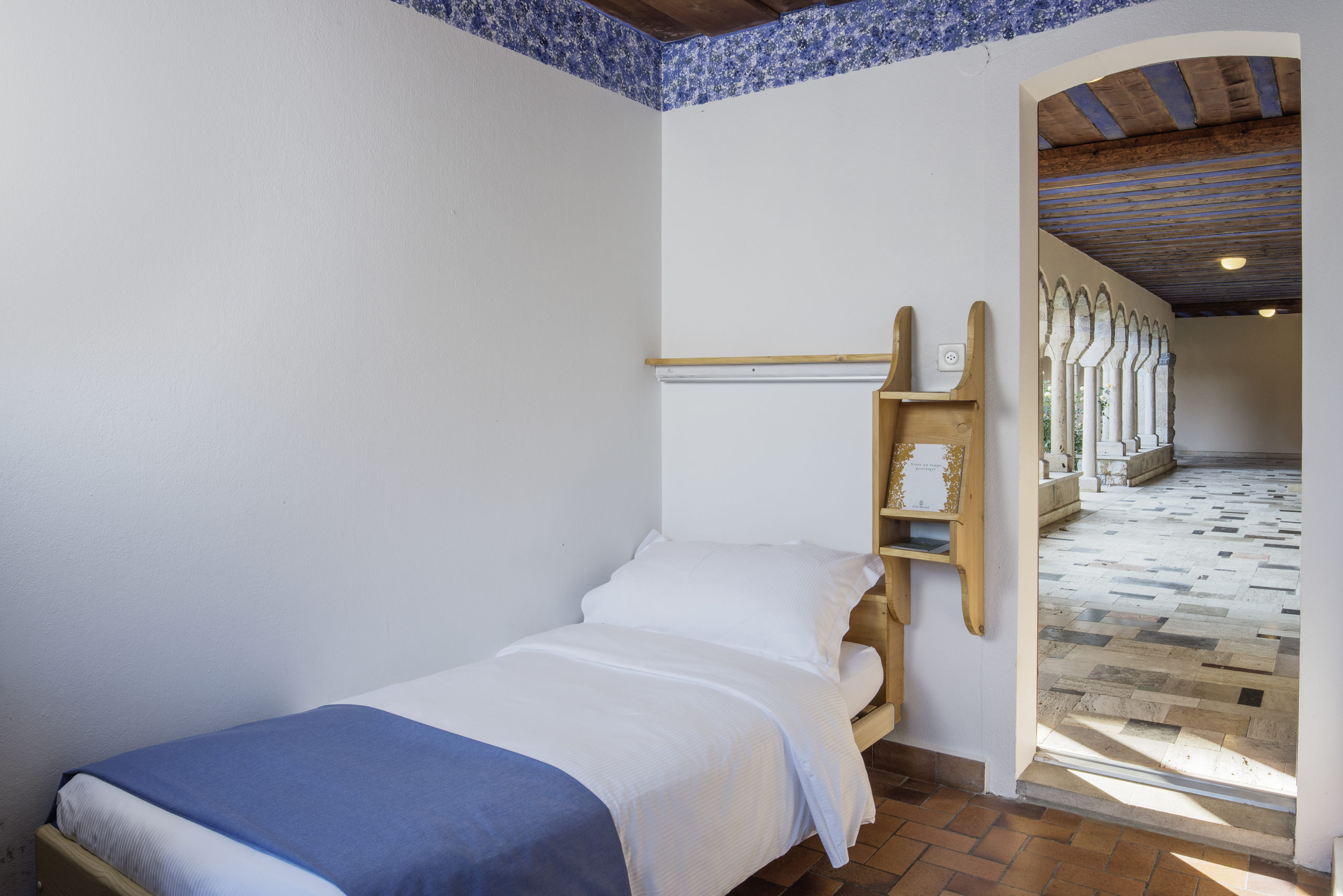 Cloister rooms
These authentic rooms welcome you with simplicity. Shower and toilet in the hallway.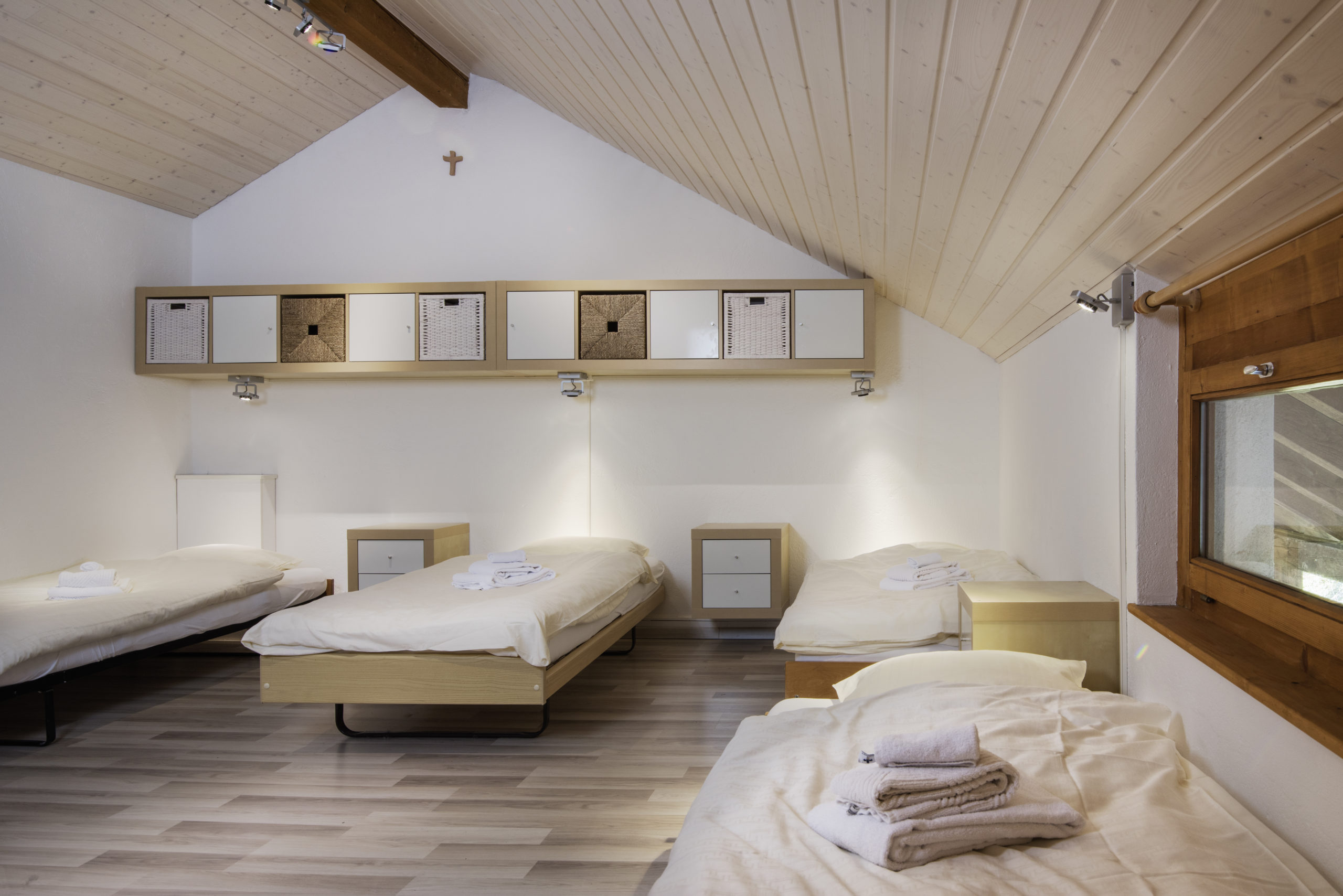 Family room
This room offers 5 beds, for a family or a group. Shower and toilet are en suite.
Wifi is not available in our rooms !
Our rooms are protected from wifi repeaters to make sure you enjoy tranquillity, well-being and disconnection. Wifi access is free in common areas and in all seminar rooms.