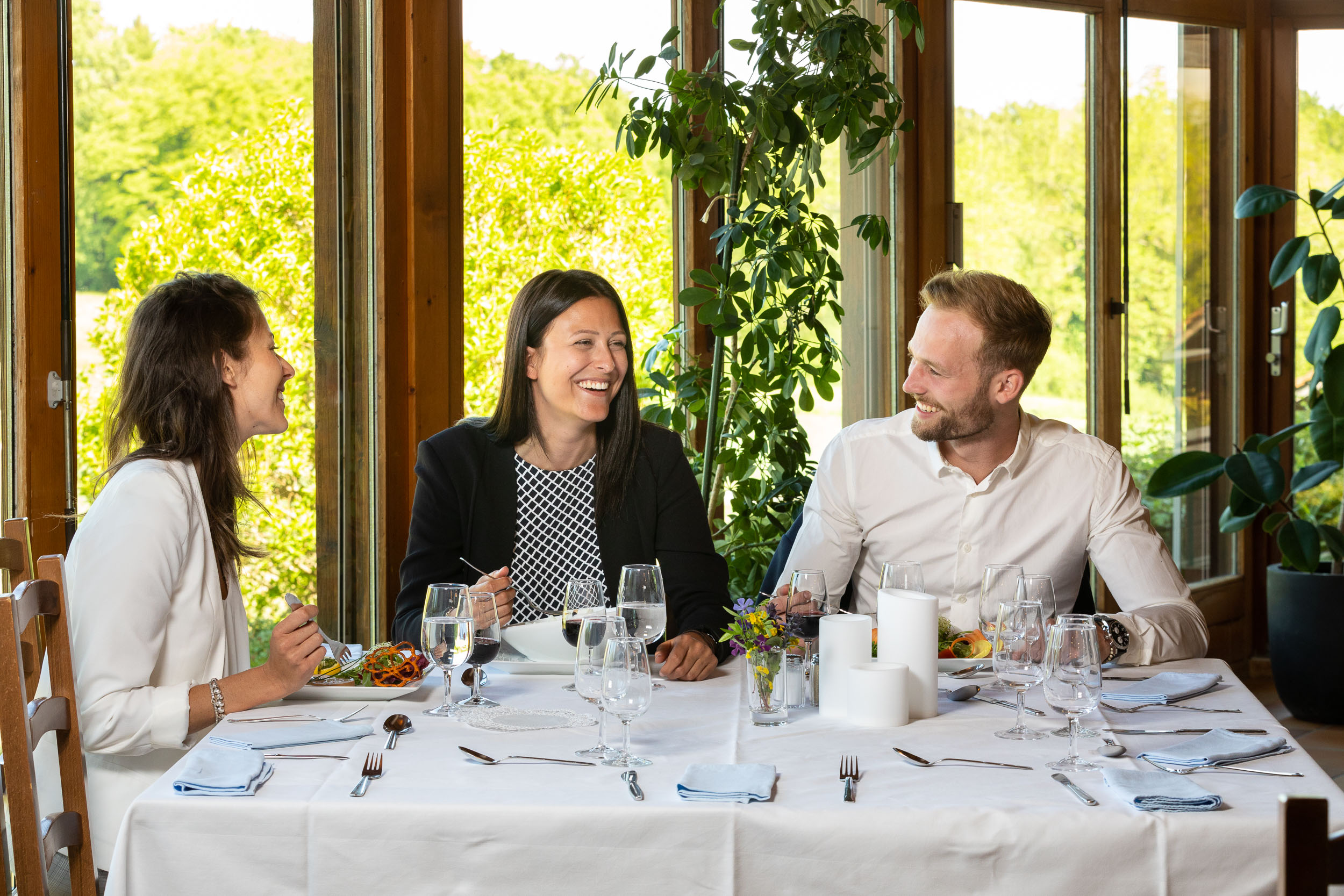 Healthy cuisine in a friendly setting
Whether you are present for a seminar, an activity or a stay, our restaurant area welcomes you every day at the House's meal times.
The daily menu (starter, main course and dessert) will be…
Whether you are present for a seminar, an activity or a stay, our restaurant area welcomes you every day at the House's meal times.
The daily menu (starter, main course and dessert) will be served to you as a buffet and a drinks menu is available on request.
On advance notice, we take into account your dietary restrictions.
We adapt to your dietary restrictions!
Please mention any specific diet, allergy or intolerance at the latest on your arrival so that we can adapt the menus.